Becoming A Certified 3D Facilitator in Healthcare

3D Problem Solving:
Front Line Staff Solving Problems Together:
Improving Care/Safety While Eliminating Stress & Burnout

What Our Students & Clients Say
#Amazing | #10 out of 10 | #Transformational | #Empowering | #Gave me renewed hope | #This is our voice | #Nurses taking care of nurses
"A great call to kick off the new year in 3D Problem Solving. I have had the opportunity to be in the heart of acute care delivery for the past 6 months and I am here to tell any of you who are a bit more removed--it's bad and getting worse every day.
I have been facilitating 3DPS; it's been incredibly elegant how powerful it is, even with a novice reading the manual and learning as I go. I know I am on the right track as our little group has met weekly since October (small holiday break). Most showed up every single week and were "all in".


We took our brand-new block scheduling grid and our charter for our newly formed steering committee and to the medical executive committee this week and were fully endorsed.


Like-minded team members included the MDs - amazing but true!! One of our MDs said "For years we have been talked to and told what to do. For the first time someone listened, and we decided together what to do and did it and will keep doing it". That statement alone is reason to give this facilitation method a try for solving something in your world.
Sailing on the success we had with this one, this 3D Problem Solving team now wants to move on to the next high priority problem.
Did I have time for this work? Absolutely not. Did I make time for this work? Yes, and it's one of the highest ROI projects I have had in the past decade."
Jennifer Misajet, MHA, RN, CNOR, CSSM -- Trinity Health COO/CNO & Vice President/Patient Care Svcs, Board of Directors Competency and Credentialing Institute (CCI)
"After obtaining my certification, I immediately put the principles into action. Obtaining buy in for participation was effortless after mentioning the successes that other facilities have experienced with 3D. Our team accomplished a seemingly impossible undertaking. The resultant hope, engagement, and transformation of all the team members was palpable. The team went from being hesitant and fearful to hopeful and excited after coming together to re-design a complex, cumbersome process.
3D Problem Solving considers two important aspects of meaningful change – systems and people. It infuses engagement, collaboration, and vigor into a toxic, stressed work environment and uses this positive energy to empower staff to find solutions for the broken systems they've been forced to work with."
Liana Ryan - Performance Improvement Analyst at Northwest Healthcare Tucson, Certified 3DPS Facilitator
"Every time I see the amazing results achieved by my teams doing the 3D work, I am inspired. Now, I'm the one who is energized."
Maryle Malloy – Healthcare Consultant, Certified 3D Problem Solving Facilitator
"3D Problem Solving is amazing because it works. I'm passionate about being a leader for real change in nursing and healthcare. 3D is the vehicle that is taking me where I want to go. I'm looking at introducing 3D to the nursing associations in which I'm active."
Alicia Truelove - MSN, RN, CV-BC, NPD-BC • Registered Nurse • ANA/California Advocacy Institute Fellow • Certified 3D Problem Solving Facilitator
"The 3D model is the ticket. I have been using it and teaching it with curriculum in all venues. Even sharing in Egypt. Wow! So grateful for sharing the model throughout. I continue to mandate your book for all I am mentoring and leading. It is awesome to serve in this space. Thank you for all you have done!"
Kristen Noles – Nurse Leader - Performance Improvement Manager, University of South Alabama Health System
"My boss, our Chief Transformation Officer, had spoken to us of his time with David Dibble learning a new systems-based transformation model for healthcare or what we call 3D Problem Solving. As a first-year fellow working in Clinical Practice Transformation (CPT), David was brought in to lead us in the transformation of the RNICU and, at the same time, train me and two of my CPT associates in facilitation of the model. It was an amazing experience for all three of us.

In the six months training with David and learning his approach to facilitation and problem solving has transformed not only the way I solve problems in the workplace but has largely defined the lens through which I view personal, cultural, and societal issues. On a professional level, I gained an invaluable sense of confidence, now viewing every problem as an opportunity for systems-based change. As now a CPT lead facilitator, I have tangible tools that position me as a uniquely valuable team member and allowed me to emerge as a thought leader. I believe the short time we spent together will inform the rest of my career, no matter the path I take.

From a personal perspective, David's training has given me a sense of optimism and peace when dealing with challenges in my personal life. I no longer blame people for the issues I observe in the world and instead practice compassionate understanding of the systems-based explanation for human behavior. I do not think a day goes by where I do not employ his skills in humble inquiry to understand the opportunities for transformation and change from a systems-based perspective.

I would highly recommend David and his teachings to anyone looking to facilitate transformation in healthcare or any workplace or the world around us.
Carlie Dobbins, MHA, Director CPT, UAB Medicine
I have been using the 3D transformation process in healthcare since David trained me in 2005. The process is a game changer, especially for front line nurses and physicians, in improving both patient care and the working environment. We see 3D as having three components: problem solving, peer support, and systems change, with the voices of front line care staff directing the improvements. Outcomes, both physical and emotional, have been remarkable.
Frederick van Pelt, MD, MBA, Chief Transformation Officer, UAB Medicine
David's change model is a one-of-a-kind consultation. Grass roots staff work together to solve problems and, in the process, heal relationships and support each other. No more blaming and complaining, just nurses taking the lead in making the right changes. If your organization is in need of cultural transformation and sustainable systems-improvement, this is the process for you."
Peggy Gaughan Doyle R.N., O.R. Manager of the Year, Director Perioperative Nursing, Brigham and Women's Hospital
Why New Agreements Academy? Why 3D Now?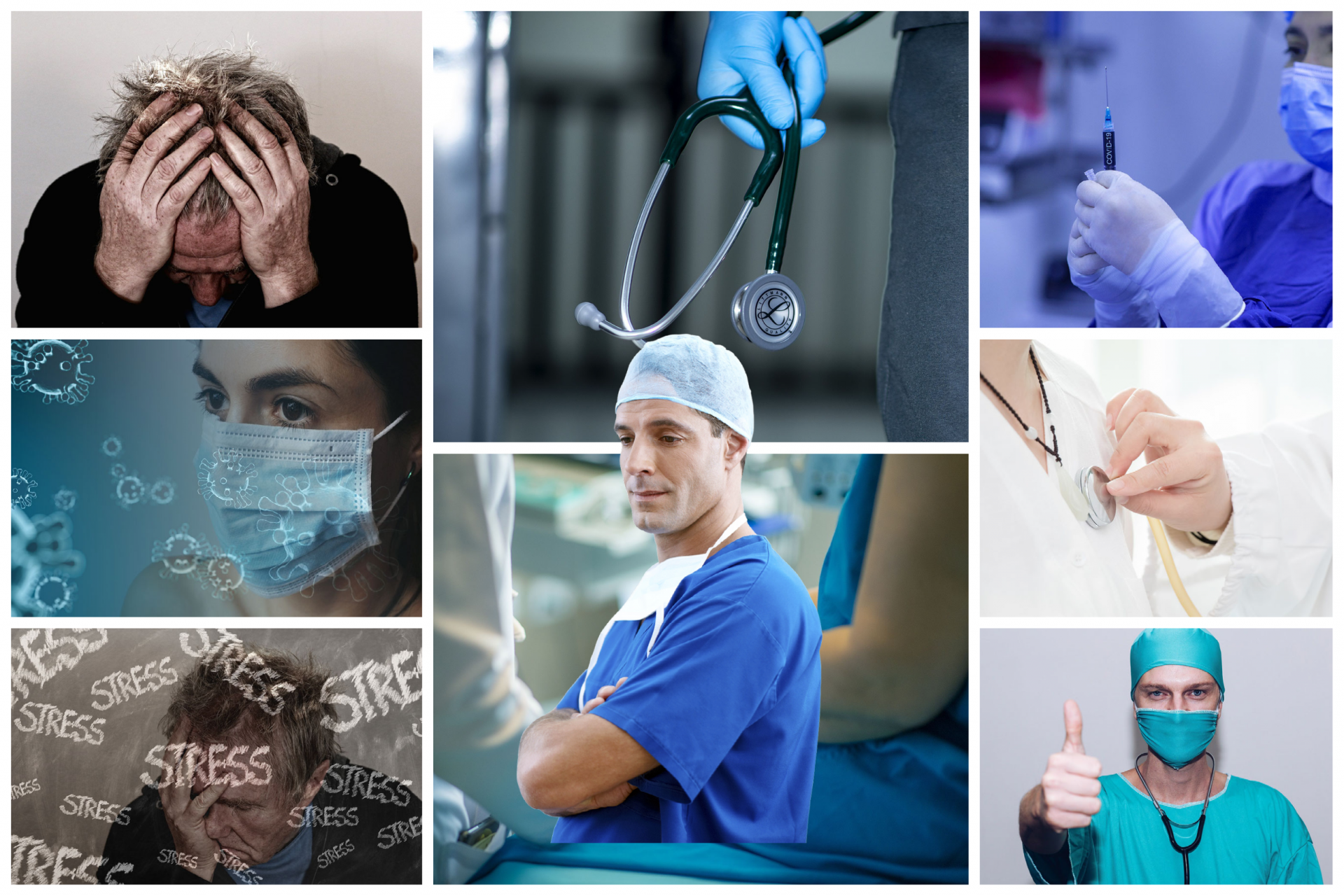 Nurses, physicians and support staff are burning out at record rates, putting those left behind under even more stress. Learn to facilitate the 3D Problem Solving Model to sustainably resolve ongoing problems on the job, while also eliminating burnout.

Become certified to facilitate the revolutionary 3D Problem Solving Model wherever you are pulled to make a real difference in the lives of nurses, physicians, support staff, patients and healthcare organizations.

This simple but powerful bottom/up, systems-based, transformational model gives the long muted voices of front line care delivery staff a leading role in both directing and implementing necessary changes to solve problems and better care for patients, peers and self.
Orientation, 6 Modules, Completion
Downloadable Action Guides/Workbooks/Lessons/Exercises
1 Pre-Course and 1 Post-Course Personal Assessment
1 Webinar
1 eBook
Videos or Audios for each Module and Lesson PDFs
Final Exam (retake until you pass)
1 Printable Certificate of Certification
Live Weekly Group Coaching with David as Support for Students (recordings available)
Each Module has a downloadable Action Guide (workbook), where you will keep most of your work. Each lesson has either a video or audio you will watch/listen to and follow along in your Action Guide, completing exercises in the Action Guide as you go. At the completion of each Module, you will be asked to check off boxes indicating you have completed everything in the Module before you will be able to move on to the next Module. 
Easy Online Access
Access the course at your convenience 24/7.
Highly Engaging
Engaging Videos, Experiential Exercises/Activities, Powerful Lessons.
Quick and Easy Support
Use the email provided to receive swift and helpful support.
Go at Your Own Pace
The course is designed to be comfortably completed in 8-9 weeks for people with busy schedules. However, you chose how fast or slow you want to move through the course.
Experiential Learning
The course is designed to create as much experiential learning as possible.
Video Conferencing
Connect with David to enhance your learning experience and prepare to facilitate the healing of nurses and the entire care team.
AFFORDABLE FOR EVERYONE

Only $1997
Frequently Asked Questions
Who should take this course?
This Course is For:

Those who want to make a real difference in the lives of nurses, physicians, and other care team members who are delivering care to patients.

Physician, nurse, and Admin change agents are good candidates for the training, as are leaders, managers, educators, and quality/safety advocates.

Anyone who wants to be a champion for solving problems on the front lines of care delivery or eliminating staff burnout in healthcare will want these skill sets.

Finally, and this is a big one: The rare transformational leaders at the top who want to know how to lead genuine systems-based organization improvement and cultural change.

Will this model work in healthcare outside the US?
Yes. It will work anywhere in the world where western medicine is practiced.
How technically skilled should I be to take this course?
You do not have to be technically skilled to take the course. It's all a simple step by step process. If you do have problems, you can email us for quick assistance.
How do I login and continue learning?
On the top right corner of the page, you will see a Sign In button. Click on the button to enter your credentials and login to your account. Once you have logged in, you should see the course you are enrolled in and 'Continue Learning' button. Click on this button to take you to the course and scroll down to where you last worked in the course.
How long do I have to finish the course?
The course is done at your own pace. The course is designed to be completed in 8-9 weeks by someone with a busy schedule working in the course two hours/week. However, once you have enrolled in the course, you have a year to complete it. Under extenuating circumstances, we will extend beyond a year.

What if I can't make the weekly group coaching calls with David?
Students really like these calls and most hate to miss them. All coaching calls are recorded and a link to each recording will be sent to all students in the course within a day or two after the call.
Who certifies me as being certified to facilitate this transformational model in healthcare?
New Agreements, Inc. is the developer of the IP and is the certifying body for this training. David Dibble signs the certification certificates as CEO of New Agreements, Inc.
When I'm certified, where can I facilitate the model?
You are free to facilitate the model wherever and whenever you are pulled to do so.
Is there a licensing fee for individuals who are certified to facilitate the model?
No. With each individual certification comes the license fee free use of any skill sets learned in the course. For organizations that want their own 3D training, a licensing agreement can be created.

Will there be opportunities to network with others in the course and graduates?
Yes. In fact we will seek out opportunities for graduates and students to create synergies in delivering the work.
Are there group discounts for the course?
Yes. Contact David to explore what can be done for your group and your specific situation.
Are there any benefits for students or graduates in promoting the course?
Yes, significant ones. You can join our Affiliate Program and receive a 25% commission on the sales of the courses you promote at list price. Lessor commissions are available on discounted sales you promote. New Agreements, Inc. will also be looking for partnering opportunities with graduates that will leverage the good work we can do together in healthcare.
How can I pay for the course?
You can use your credit/debit card to make payments quickly and securely. Simply click on the 'Buy Now' button on the course and you will be directed to the check out page.
Are there refunds for the course?
Currently there are no refunds. Please be sure this course is something you are both committed and excited to do before you sign up.

How will people in healthcare hear about the model?
Currently there is a 4-year case study on implementation of the 3D Problem Solving Model at UAB University and Medical Center.

UAB has recently submitted two peer reviewed papers on implementing 3D, the first one addressing improving quality/safety, and the second one addressing staff well-being/reducing burnout.

It appears these papers may open up mainstream healthcare more broadly to 3D starting with their publication in major journals in 2023.
Created with